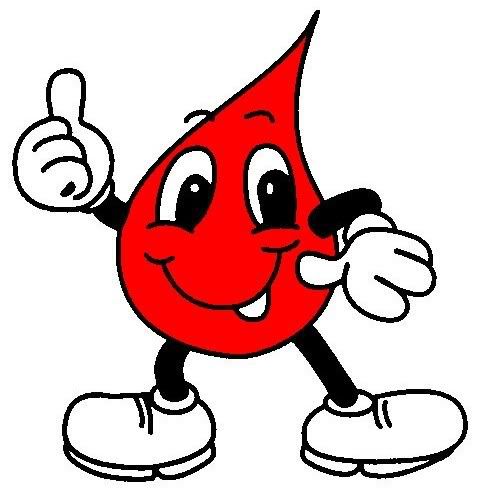 I was walking through the Wilk and saw a sign for blood donations—good idea, right? I'm a proponent of donating blood when you can, and I've done it several times before. This was a spur-of-the-moment decision, and so I went up to the room indicated on the poster, answered all the questions about where I've been in the past ten years and any sexual encounters with homosexual men (what the?), came out clean, and donated my blood for the good of mankind.
Imagine how surprised I was when I sat down to eat some pretzels and fill out the Red Cross survey and passed out. Very. I haven't passed out since the sixth grade when Mom was putting hot rollers in my hair. I woke up half lying on the chair next to me with a couple donations workers gently trying to wake me up. I then lay on the chairs for about five to ten minutes feeling woozy and hot and sick to my stomach before I felt able to sit up and eat some pretzels. . . . And then I almost passed out again—
sitting
mind you—but I caught it in time to just lie back down.
Weird, no? I've done this several times before and have never passed out. After a few more pretzels and a small can of chilled orange juice I felt able to be on my way. I've felt a little funny and pretty fatigued this afternoon, but no more fainting spells to report. Needless to say, I will not be donating more blood in the near future. I had good intentions, but clearly those didn't see me through today.